Hate Valentine's Day? Think it's a silly commercial holiday invented by a greeting cards company?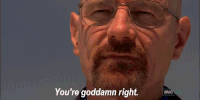 But, aren't all holidays really just inventions that turned into convention over time? This year, we've decided: instead of hating on this Hallmark invention, we're adopting it as our own. It's now a day when we show some love to our pyjama tribe!
Whether you are celebrating February 14th or were dreading it, Pyjama People have collaborated with Gulnare Skincare to make you feel how we imagine a box of chocolates — V-day or not — always feels: adored!
A. The Pamper Hamper
Gulnare in a Delhi-based company that makes natural skincare products for the socially conscious. The company's freshly launched line is made with 100% natural ingredients, and each batch is hand made under their personal supervision, with lots of love thrown in for good measure. Who better to help us put together a Chocolates and Flowers themed boxful of loving for you guys, right?
Here's some of their scrumptious products that could be yours if you follow 3 simple steps (we'll get to that, #butfirstskincare.)
1) Coffee caramel scrub: (A Pyjama-bhantika favourite!)

Avantika has been using this coffee scrub since… well, let's just say she was Gulnare's guinea pig for a while (and a happy piggy she was.) It doesn't just smell like the stuff of dreams, it does wonders for the skin. She only used it twice a week, but swears it leaves you butter-soft through the week.
Ingredients include coffee, coffee infused oil, coconut oil, organic cane sugar, cinnamon and olive oil.
2. Body Lotion: Sinnamon

This lotion is rich enough to help you survive the harsh winter that's suddenly upon us, and yet absorbs fast enough to use in warmer climates (Bombay, Bangalore, Chennai, we speaking to you, lucky bastards, love– from in Helhi.)
Ingredients include cinnamon oil and enriched with shea butter, coconut oil & olive oil.
3. Flower Power Face cream & makeup remover

Who doesn't love a two-in-one product? Not us, we're all about multi-tasking! This lovely aptly named face cream works for all skin types, but is an especially great cure for dry winter skin.
Ingredients include Hibiscus (which is considered to be nature's botox and comes in much prettier packaging), sweet almond oil & Jojoba oil
4. Smooch Chocolate lip balm
It's a lip balm… made with chocolate…pure, all natural chocolate. 'Nuff said.
B. The Steps
To have this Pamper Hamper delivered to your doorstop by Valentine's Day, follow three simple steps:
Step 1: Like this post and share it on your Timeline.
Step 2: Like Pyjama People on Facebook (if you don't already) and show some love to Gulnare's Facebook page as well.
Step 3 (and this involves an extra surprise revealed below! Patience our pretties, don't rush to scroll down and see it before you read the instructions:) Subscribe to our email newsletter.
And..
C. The Surprise!!
We're super touched with our readers' response to our email newsletter initiative. That you'd agree to let us crazies into that most sacred of your boxes and actually interact with it as much as you Pyjama Peeps do:
To show you how much: we'r giving away a free size CHOLA shirt from Sohaya's collection as seen below on Rachel Varghese to the email subscriber with the highest interaction (you probably know who you are already, don't you?)
The giveaway is open till February 4, guys. That's plenty of time to sign up, go on a liking spree and bag both the hamper and shirt. So, what are you waiting for?
Quick recap:
Share this post on your Facebook;
Sign up for Pyjama Post here

.