We're nothing if not addicted to buying shoes. And we do not discriminate — from the bro-ed-out brogues to studly sandals to sky-high boots, we love them all. But, let's be honest: we've all got the same shoes. Seriously, all of us: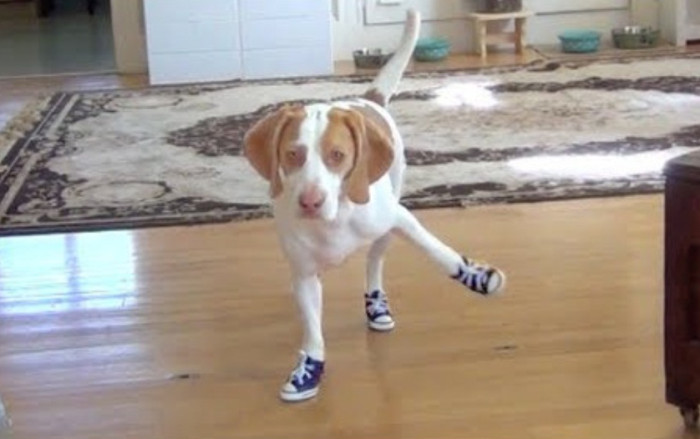 Nothing against Chuck Taylors or even the Gigi sandals a-la Sam Edelman (we are die-hard fans of both) but it'd be nice to have a pair of shoes that make your personal style feel, well, personal, right?
Right.
Here are seven Indian shoemakers who are killing it on the design front, and are available just around the corner (they might be your neighbours.)
Run by Nina and Arjun Dutta, a mother-son duo; TSF makes bespoke androgynous shoes. As Nina told us, "we don't make heels because where's the comfort in that?" The result: gorgeous loafers, sliders, and brogues for all. Each pair they make is unique to the person commissioning it. Check out their website and Instagram feed, and get in touch with the Duttas — their shoes are made for walking. Prices are available on request.
Chaulk Studio is a venture by independent shoemakers Nupur Nagpal and Aakash Sakia. They sell (in their words) some cray-cray shoes at (in our words) terrific prices. Their mismatched sandals and slip-on brogues are the latest obsessions over at Pyjama People's HQ. Chalk sells out of their website, which offers free shipping across India. Prices start from Rs. 1000.
Lisa Jackal
A lovely collection made by designer Zeisha Jaffar, Lisa Jackal shoes remain a secret to most people because they have no online presence. Occasionally, they pop up at The Vintage Garden (the curators of all that is cool.) But, the best way to get yourselves a pair of Lisa chaps is to email Zisha at info@lisajackal.com.
Exclusive News: Zeisha will soon be launching her website www.lisajackal.com, on which Lisa Jackal shoes will be available to buy from across India. Prices for sandals range between Rs. 2,500 to Rs. 9000.
A venture by a Bombay-boy, Native Shoes are as comfortable as Crocs and (this is important) NOT UGLY! The shoes come in a plethora of colours and prints, and are available on Amazon. Get yourself a pair, ladies, it's like floating on clouds (cute ones, obviously.)
We are in love with Banwarey's Kutchi sneakers collection. They source their materials on a limited basis, but you can always check what new prints they've got in stock. Each pair is handmade, as that's what Banwarey prides itself on. Check out their Instagram for more prints and designs and email them on banwarey09@gmail.com to place an order. Prices start at Rs. 4,950.
PS- They also make super cute and comfortable clothing.
Our crush on Sayon continues with his new shoes made in collaboration with Brandless (love the name, guys.) The shoes are custom-made and by order, so email knocksayon@gmail.com to place an order. A pair of these beauties is only Rs. 5,000.
The name tells you exactly what you'll be doing once you get to Vrinda and Manav's Facebook page. We're big fans of the tassel heels and are already in the process of ordering some slip-ons from these guys. Email Gush on gushaccessories@gmail.com to receive their full catalogue. Prices for their shoes start at Rs 2,500.
What are you waiting for? Find the right shoe for you, and be like: