Nothing against Beibs and full love for Rihanna, but we can't help but love these Bollywood style renditions of classic (are we that old yet?) pop songs by Texas-based duo Motel Town. The band comprising Rameez Anwar on the Sarangi and Arpit Pathak on the Tabla have left us with melodes that just won't get out of our heads.
Rihanna Work done Bollywood style
The Rihanna cover is haunting in a way that does justice to both the #FreeTheNipple queen and old Bollywood culture.
Seriously, all week we've been like: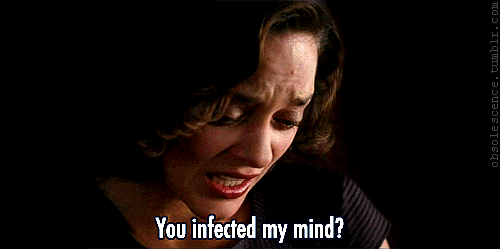 Then there's their take on the Biebs Love Yourself
Saving our second favourite for second last:
Motel Town's take on Taylor Swift's 
Love Story
We asked the band what possessed them to mash up old Bollywood with American pop, and it seemed a wedding brought it together.
"A friend asked for "Bollywood Taylor Swift" (her words) for a wedding entrance, and my sister really liked the melody for Work, thought it sounded desi, and suggested I listen to it and consider it for the sarangi. So there wasn't like, a social statement behind why I chose the songs," Anwar told Pyjama People.
Fun fact: Rameez, who plays the Sarangi, is the great-grandson of Bollywood legend Khawaja Khurshid Anwar, who composed the original Rim Jhim. His grandfather stayed behind during post 1947 to remain part of the film and music industry he loved so much. The widely acclaimed composer and director was known for his innovation and here's a lovely version of the classic as played by Rameez:
What's up next in their burgeoning playlist?
"Regina Spektor," replies Anwar.